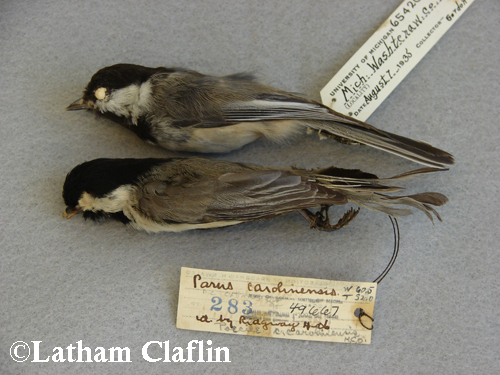 (below, with Black-capped Chickadee above. Note the lack of obvious white edges to the greater coverts and secondaries)
1st and only state record (UMMZ 49667)
Wayne Co., 7 July 1899, © L. Claflin
Thanks to Janet Hinshaw of the Univ. of MI Museum of Zoology for access to the specimen.